🎉 Automated portal tours are now active, in all client portals: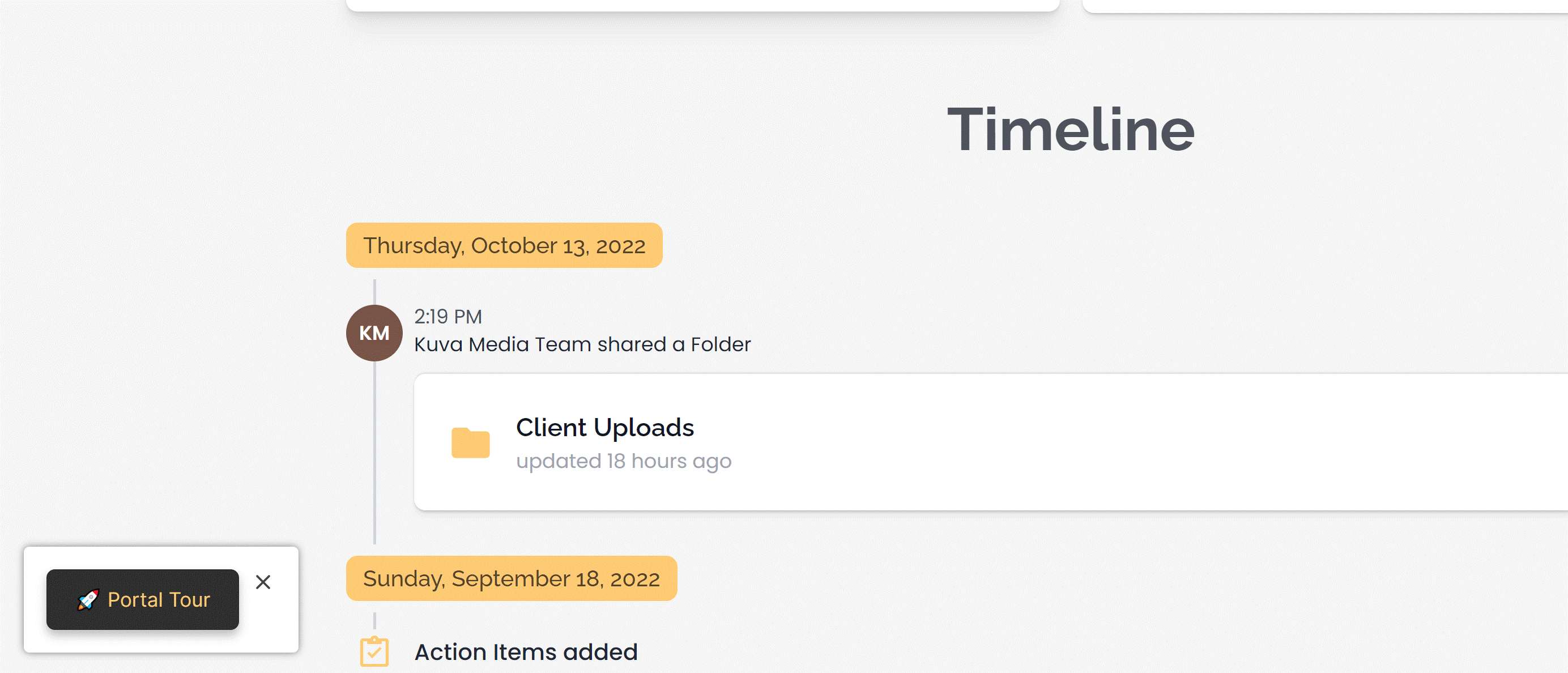 Talk with the team, and search help articles, all from one chat. Chat integrates with some of your favorite messengers, such as Facebook (Meta) Messenger.
Preview the description for pages, and full PDF and video previews of your portal's external links.
Use an embedded project catalogue app to request a custom project or quote.