Kuva Academy™ is the perfect solution for those looking to 💵 learn to earn by gaining new skills, without having to commit to a long-term course or program.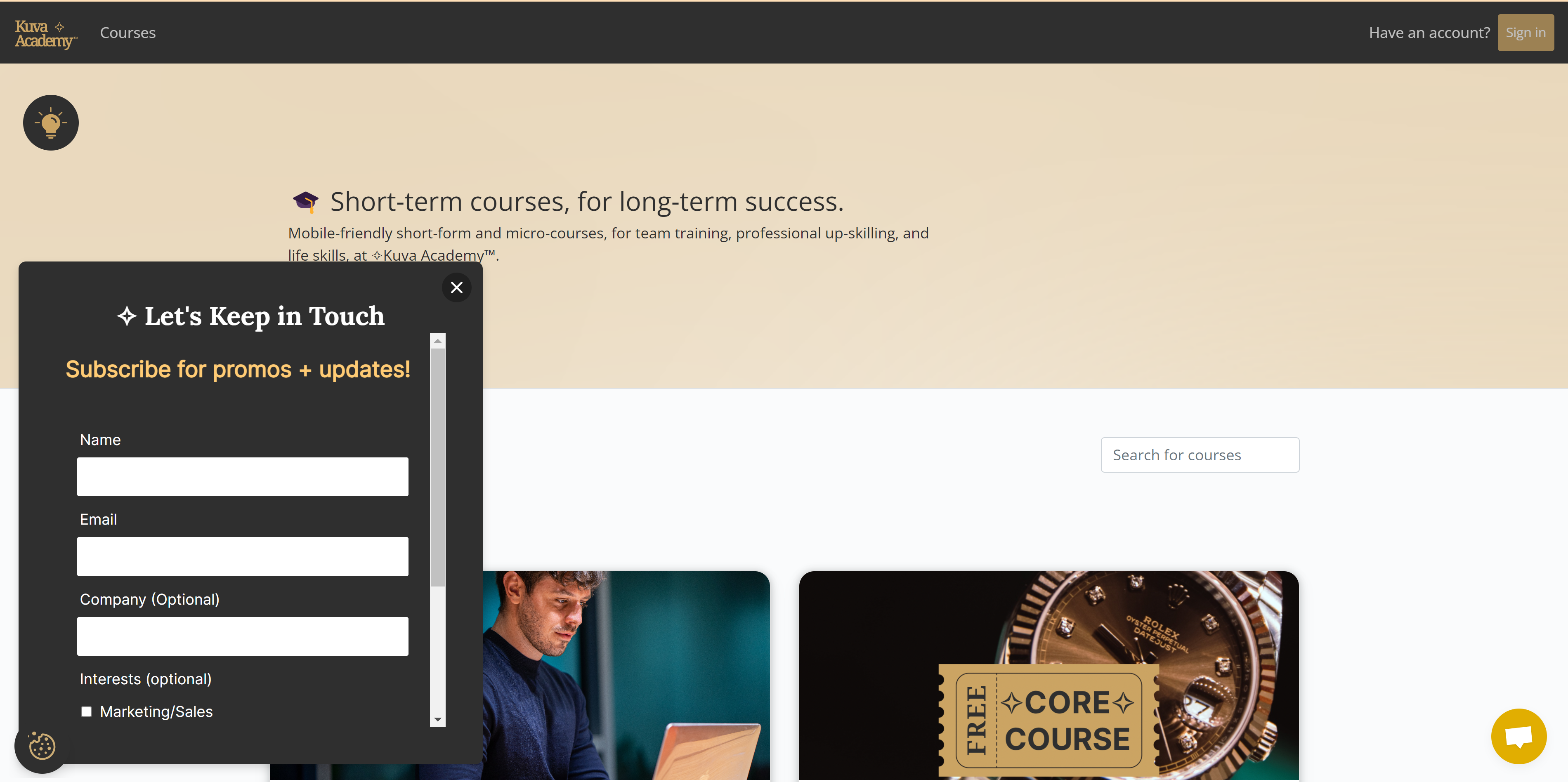 Our short-term eLearning courses are designed to help you stay ahead of the curve and reach your long-term success goals.
Our courses are 📲 mobile-friendly, so you can access them anytime, anywhere. With easy-to-follow instructions, and course workbooks and/or interactive tools, you'll be able to learn quickly and effectively.
Plus, our courses are always kept up to date with the latest trends and best practices.
So enroll in Kuva Academy today and start learning to earn today!
---
🎓 Start learning with our free and paid courses, today.
💬 Request a course on our Roadmap.