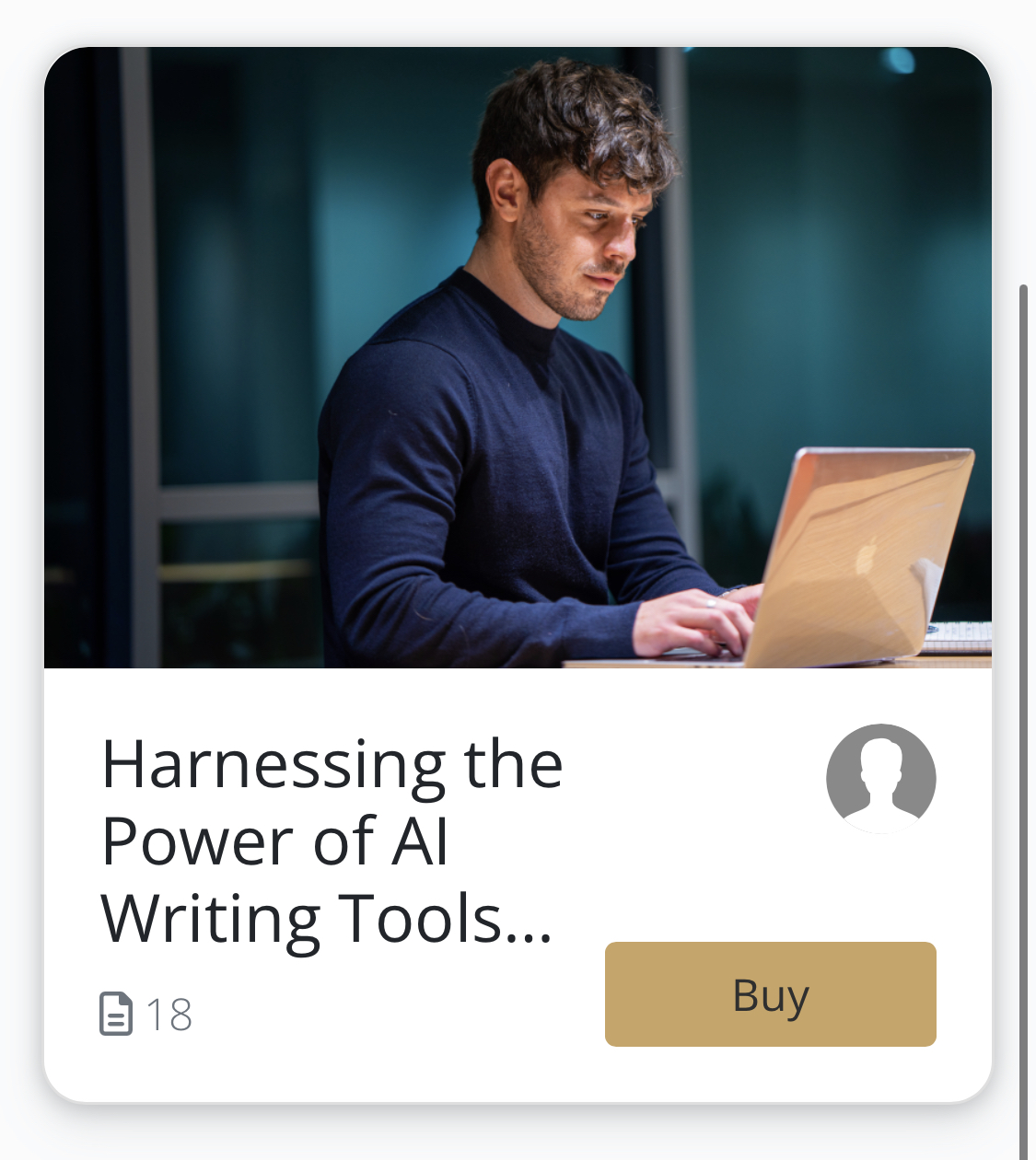 An introductory and interactive course that covers the fundamentals of using AI-powered writing tools to streamline business sales, client relationships, teams, and operations.
📓 PDF Action Guide
👨🏻‍💻 Use real, interactive AI writing tools, within the course
📜 Verifiable Certificate of Completion, upon finishing the course
You will learn how to use AI tools to automate writing tasks such as copywriting, customer support, sales, teams, administration, and education.
You will also learn how to develop a strategy to ensure that AI writing tools are ethically and effectively integrated into your workflow and are used to their full potential.
This course is designed to empower you to use AI in your business to save time and money while increasing productivity and efficiency for the humans on your team!